Welcome to our website! Please take some time to browse through our web pages to learn more about our practice, the services we offer and our leadership.
The firm of Dohman, Akerlund & Eddy (DA&E) was formed in 1976 by Lyle S. Dohman, Richard V. Akerlund, and Robert M. Eddy. In 1999 we became an LLC and new members were added to the practice; Kurt J. Moural, Thomas L. Stevenson, and Daniel E. Vinkenberg. In 2009, three additional members were added to the practice: Troy E. Knust, Tim J. Coufal, and Casey J. Moscrip. Akerlund and Eddy remain available for consulting. We have continuously added to our professional staff. Firm growth, which has been derived entirely from internal expansion, has occurred because each of our members share common goals regarding the quality of service to be provided to clients, the development of personnel, and technical competence which firm members have achieved over a period of many years of professional service.
Firm Profile
Unlike the Others
While other accounting firms may be larger in terms of number of employees and annual billings, it is important to keep in mind that accounting services are delivered not by the firm, but by key individuals with support from the firm. Therefore, our approach to engagements is to include direct job participation by management with necessary staff participation in the total hours necessary to complete work. Our clients have assurance an experienced individual is available to handle their requests. High management participation and continuity of personnel results in our being more familiar with the operations of each of our clients, and we are therefore in a better position to provide competent levels of service.
Our Employees
Because the performance of each one of our employees contributes to the future success of our firm, our organizational structure, training programs, resource materials and the individual assignments are planned and developed to ensure the maximum technical and professional development of our employees. We require our employees to attend various national and local schools and seminars and supplement with in-house education programs.
Professional Membership
Our firm, in keeping with the primary goal of providing the highest quality of professional service, is a member of the Private Companies Practice Section of the AICPA Division of CPA Firms. The American Institute of Certified Public Accountants (AICPA) created this voluntary organization for CPA firms, which provides a level of self-regulatory controls within the accounting profession. Membership signifies a firm is committed to maintaining a high level of competence among it's professional personnel, substantial quality controls over it's auditing and accounting practice, extensive training and communications programs, and full participation in a peer review program. Peer reviews are conducted at least every three years and include a comprehensive review of a firm's quality control system, including a review of selected engagement working paper files, with emphasis on the firm's policies and procedures. DA&E has undergone peer reviews and received unmodified reports signifying our firm operates in compliance with the standards of quality required for Division firms. We have always been committed to the highest standards of professional quality, including complying with each of the requirements now mandated by peer review. To see our most recent peer review documents follow this link https://peerreview.aicpa.org/public_file_search.html and search for firms in Aurora, NE.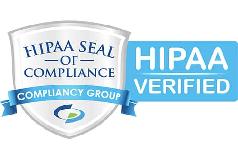 You can also send us a message directly through the contact page of this website.