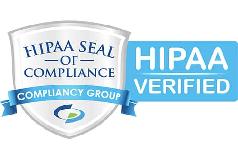 Healthcare organizations are a major focus of our firm. We serve approximately 30 healthcare organization clients. Approximately 35% of our professional practice is dedicated to this industry.
We have a "significant presence" in providing audit, cost reporting, federal tax, and other financial consulting services to healthcare organizations. Our professional staff has experience in the healthcare industry which is of the highest quality and includes assisting with facilitating strategic planning, maximizing third-party reimbursement, conduct of operational reviews, mergers and acquisitions, including physician/hospital integration, and instruction on current accounting and regulatory issues. We will be there when you need us. We will be up-to-date. Our extensive experience serving healthcare organizations illustrates our commitment to the industry.
Many of our healthcare engagements involve governmental clients. Therefore we are a member of the AICPA's Government Audit Quality Center (GAQC). By joining the GAQC, we gain access to comprehensive resources that will assist us in further enhancing the quality of your governmental audit. We are committed to adhering to the highest quality standards by voluntarily agreeing to the GAQC's requirements, which include designating a partner responsible for the quality of our governmental audit practice (Thomas L. Stevenson), establishing quality control programs, performing annual inspection and review procedures, and making our peer review report findings publicly available. For more information on the GAQC, follow this link: gaqc.aicpa.org .
Experience
An important distinction between our firm and others is the amount of management involvement in the engagement. DA&E relies on the following individuals to guide the healthcare practice: Kurt J. Moural , Thomas L. Stevenson, Sonja A. Cattau, and Tim J. Coufal.
Continuity
At DA&E we believe our people are our greatest asset. Planning to be adequately staffed is an acknowledged strategy of our firm. We believe adding good people makes the group stronger and also gives us the necessary flexibility to increase our services to clients.
Keeping these individuals is also essential in our service to the client. The attrition rates of our professional staff have historically been low compared to industry standards. We have had favorable growth in our firm and the healthcare industry group has been a significant part of this growth.
Commitment
Our commitment to client service is implemented through:
Providing Timely Service
Being Proactively Involved
Building Strong Client Relationships
Being Available and Responsive
This philosophy is ingrained throughout our firm and is evident when observing our day-to-day work habits. The services we provide through our firm include:
ACCOUNTING AND AUDITING: Audits, reviews, and compilations in accordance with standards established by the American Institute of Certified Public Accountants. Other accounting services include preparing/assisting with projected financial statements and feasibility studies.
COST REPORTING: The primary objective of our strategy in providing cost reporting services is the same as yours -- to maximize Medicare and Medicaid program reimbursement whenever and wherever possible. Our approach is to be pro-active; to anticipate and plan for changes in reimbursement regulations, not just react to them. For example, we have closely followed the Critical Access Hospital (CAH) program since its inception, and played an integral role in our client's decisions regarding reimbursement strategies.
COST REPORT TEMPLATE ASSISTANCE: We can provide you with a custom excel workbook (CR template) which will assist your CAH facility in estimating interim settlements from the Medicare program and monitoring reimbursement rates. We can also provide training sessions with your personnel so they are able to properly complete the template periodically. This process can improve cash flow and enhance the reliability of your interim financial statements.
INTERNAL REVENUE SERVICE REPORTING: The professionals at DA&E work with numerous tax-exempt organizations which face various issues, including maintaining tax-exempt status and avoidance of penalties associated with inappropriate and untimely filing of required information reports with the IRS. We work closely with our clients and their staff throughout the year to insure they maintain compliance with reporting requirements and awareness of significant changes in related laws and regulations.